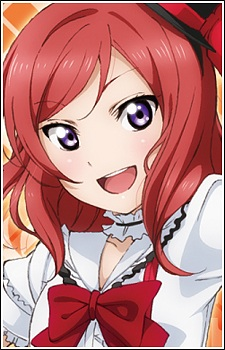 | | |
| --- | --- |
| Japanese Name | 西木野 真姫 |
| Romaji Name | Nishikino Maki |
| Nicknames | Maki-chan, MakiRin |
| Series | Bokura no Live Kimi to no Life, Love Live! School Idol Project |
| Age | 15 |
| Weight | N/A |
| Height | 161 cm |
| Date of Birth | April 19 |
| Blood Type | AB |
Maki Nishikino from "Bokura no Live Kimi to no Life": A multi-talented and complex character
Personality
Maki Nishikino, a main character in the anime series "Bokura no Live Kimi to no Life", has a unique and multifaceted personality. She is often described as a tsundere, exhibiting both a cool and distant exterior while harboring warm and caring feelings underneath. Maki has a hard time expressing her true feelings to her peers, which makes her seem aloof at times. Despite this, she is fiercely dedicated and passionate about what she does.
Background
Maki Nishikino's background reveals an interesting upbringing. Coming from a wealthy family of doctors, she feels pressure to follow in her parents' footsteps and pursue a career in medicine. Maki's true passion, however, is music, particularly piano playing and composing. This conflict between family expectations and personal aspirations adds depth to her character and fuels her determination to pursue her dreams.
Appearance
Maki Nishikino is a visually striking character. She has beautiful crimson hair that complements her fiery personality. Standing at a height of 161 cm, Maki has an elegant and slender figure. Her distinctive style often includes fashionable outfits that reflect her confident and sophisticated nature.
Skills
Maki's exceptional musical abilities contribute greatly to the development of her character. She is an accomplished pianist and serves as the group's composer and vocal coach. Maki's talent and dedication make her an invaluable asset to the Idol group, showcasing her ability to create captivating melodies and harmonies. In addition, her involvement in the Idol Research Club highlights her leadership skills and dedication to helping others improve their performance skills.
Origin
Maki Nishikino comes from the anime series "Bokura no Live Kimi to no Life" and is a central character in the Love Live! series. As a member of the idol group μ's (pronounced "Muse"), she plays an important role in their journey to become successful school idols. Maki's character development unfolds throughout the series as she learns to overcome her inner struggles and embrace her true self.
Maki Nishikino – FAQ

Who is Maki Nishikino?
Maki Nishikino is a fictional character from the anime and manga series "Love Live! School Idol Project". She is one of the main characters and a member of the idol group μ's (pronounced "muse").
What is Maki's role in "Bokura no Live Kimi to no Life"?
Maki Nishikino is one of the nine members of the μ's. In the first episode of the anime titled "Bokura no Live Kimi to no Life", Maki plays a central role as she joins the group and becomes an integral part of their journey to save their school from being shut down.
What are Maki's personality traits?
Maki is portrayed as an intelligent, talented, and somewhat reserved character. She is known for her musical abilities as a pianist and singer, as well as her ability to compose songs. Maki can be distant and serious at first, but she gradually opens up to her friends and becomes more supportive and caring.
What are Maki's hobbies and interests?
Maki has a deep passion for music and spends a lot of time practicing the piano and composing songs. She also enjoys reading and has a fondness for cats. Maki is often seen with her pet cat named "Nico" whom she adores.
Does Maki have any notable relationships with other characters?
Maki shares a close friendship with the other members of μ's. She has a particularly complex relationship with Nico Yazawa, another member of the group, as they often clash due to their contrasting personalities. However, as the story progresses, they develop a deeper understanding and bond.
What is Maki's role within the μ's group?
Maki serves as one of the vocalists in μ's and is also responsible for composing and arranging their songs. Her musical talents and dedication play a crucial role in the group's success. Maki's determination and skills contribute greatly to their performances and their ultimate goal of saving their school.